Extensive Mt. Kailash Tour with Gyantse-Festival & Central Tibet
Over many years traveling through out Tibet I have combined the best period of time and festival in one trip – there are many highlights in terms of religion pilgrims and people of Tibet… – in short my favorite trip !
Gyantse, the 3rd biggest city in Central Tibet, holds some of the most precious clay statues of the 13th century and is located 91 km's south east of Shigatse. It is one of the most picturesque cities in Tibet with an old fortress and the famous Kumbum Chorten which holds 77 Chapels with over 10'000 wall paintings that date back to the 14th – 15th century.
Every year at Saga Dawa (the day of Buddha's enlightenment, nirvana and paranivana) the monastery celebrates a big festival over four days. This festival is not well known, which ensures that there will not be many tourists. Over the four days one has the chance to see the vivid way Tibetan pilgrims join the fire puja, Lama dances, Sand Mandala puja and finally the unrolling of the giant silk thanka. This is the oldest scroll painting in Tibet, dating back 480 years and measuring approximately 40 x 60 m. Indeed I consider this one of the most genuine festivals in Tibet, where one has the chance to get to know Tibetan pilgrims and sense the relaxed way they participate in Tibetan Buddhism and folklore. New in this year we will also visit Thirthapury (is considered the most holy place in the Kailash area and has to be visited to have a complete pilgrimage) and of course Lake Manasarovar .
Extensive Mt. Kailash Tour with Gyantse-Festival & Central Tibet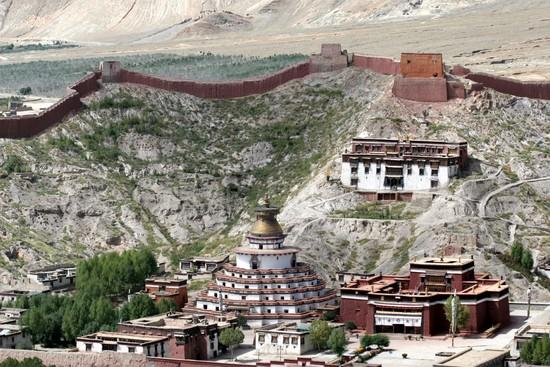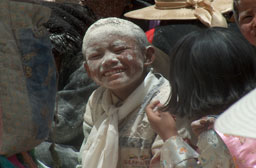 Sacred Festival Tour 2018 & Kyunglung Kingdom with Roger; 25 May – 12 June
The Special Tour is only taking place on special occasions, and is designed for people who want to leave the bother of making arrangements to others and also to make sure of seeing all the most important sights along the way. It meets a full service standard and gives you all the time you need to experience and enjoy your journey. Throughout your tour a Tibetan guide and Roger will be there for you, to take care of your needs.